A proud ally of the LGBTQ+ community since 1988, Barefoot believes in accepting everyone exactly as they are. Today, we're proud to build up and support LGBTQ+ communities around the world.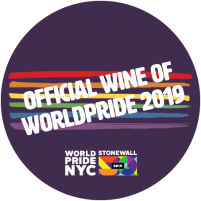 An Ally for Over
Thirty Years
Over thirty years ago, we set out to make wine for everyone, spreading inclusivity and positivity to wine lovers everywhere — no matter who you are or who you love.
Timeline
2021
Barefoot Partners with Free Mom Hugs and The National Center for Transgender Equality. Sponsor of Surrey PRIDE
2020
Barefoot Partners with Free Mom Hugs
2019
Sponsor of Liverpool, Chester, Surrey & London PRIDE. Supporter of Hamburg, Amsterdam, and Copenhagen PRIDE
2018
Sponsor of Liverpool & London PRIDE. Supporter of Hamburg, Amsterdam, and Copenhagen PRIDE
2017
Named to the Human Rights Campaign's "Best Places to Work" list as part of their Corporate Equality Index.
2016
To celebrate the 2015 Marriage Recognition Act, Barefoot Ambassador Randy Arnold and other members of the LGBTQ community tell their stories to the Huffington Post.
2013
Barefoot celebrates the first ever World Pride in North America (Toronto) by being the official& Wine and Bubbly sponsor.
2012
GLAAD and McCann Worldgroup present Barefoot with the 2012 AdColor Awards "Advocate Award".
2010
Barefoot scores a perfect 100 on the Human Rights Campaign's Corporate Equality Index, a score which it has maintained ever since.
2009
Barefoot expands its presence through Twitter with Jerime as @GayWineGuy and celebrates the right to marry with the Giant Barefoot Bubbly wedding cake and slide at San Francisco's 2009 Pride Festival
2008
To celebrate marriage equality in California, Barefoot donates $500 to every LGBTQ community center in the state
2008
Showing support for LGBTQ military members and their families, Barefoot begins a partnership with OutServe - SLDN, the association for actively-serving LGBTQ military personnel and veterans.
2005
Barefoot created a partnership with InterPride, a global association for Pride organizations across the planet.
1990
Barefoot hires openly gay Randy Arnold as the brand's first 'Barefooter'. All these years later, he continues to lead our support of the LGBTQ community.
1988
Barefoot makes its first donation to LGBTQ charities by supporting the Golden Gate Business Association of San Francisco.