There's nothing we love more than a good dessert. These delicious and toe-tally cute raspberry vanilla bean cupcakes include Barefoot Moscato in the batter and icing. Talk about a win-win! Get your bake on and try this easy recipe for your next get-together - or save it all for yourself!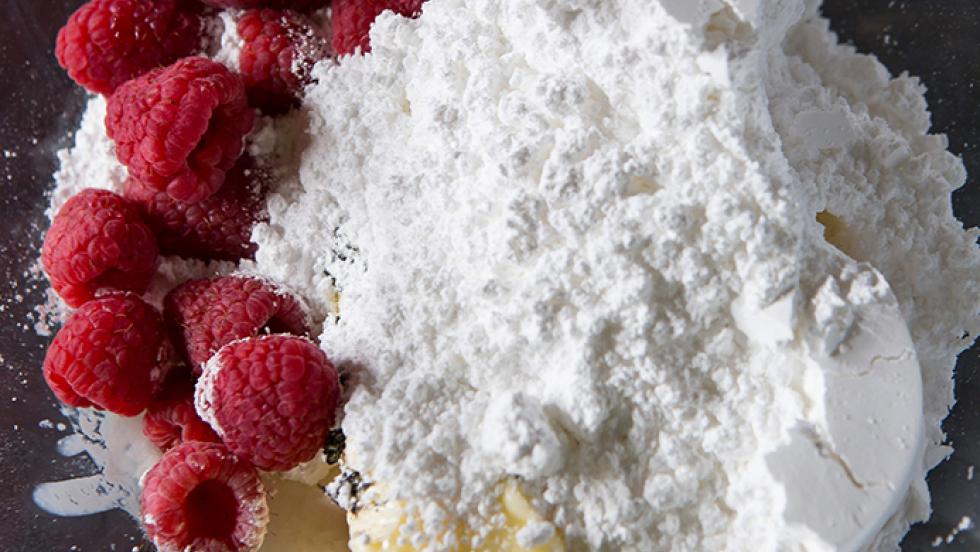 Preheat oven to 350 degrees F. Beat butter and sugar in a large mixing bowl. Slowly beat in eggs and vanilla. Then add both flours, salt, baking powder, Moscato, milk and buttermilk. Stir until well combined. Pour in lined cupcake tin about 3/4 full. Bake for 16 minutes or until inserted toothpick comes out clean. Allow them to cool on wire racks.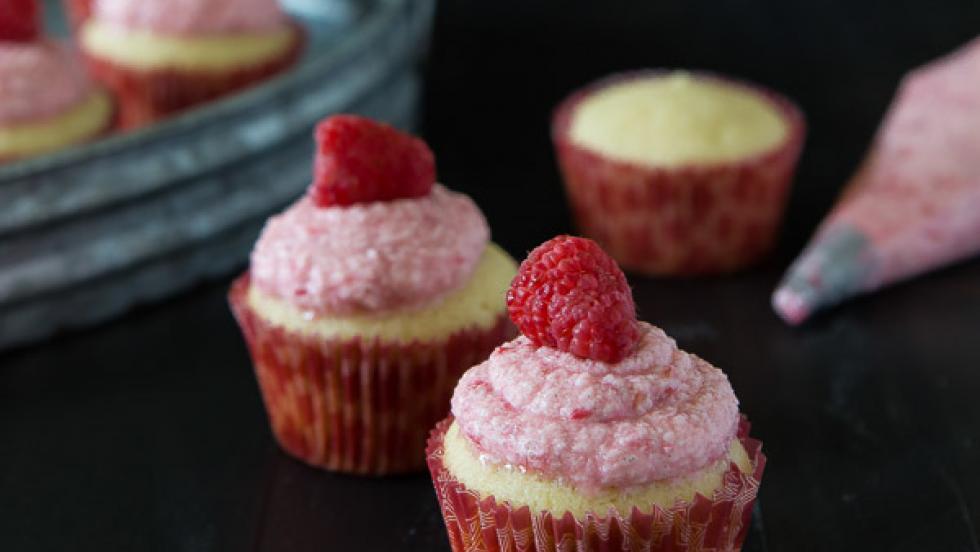 For the icing, add all ingredients into a large bowl, but reserve 1/2 cup raspberries. Beat with a hand held mixer until smooth. Place in a piping or Ziploc bag and pipe on top of cooled cupcakes. Top with the remaining raspberries.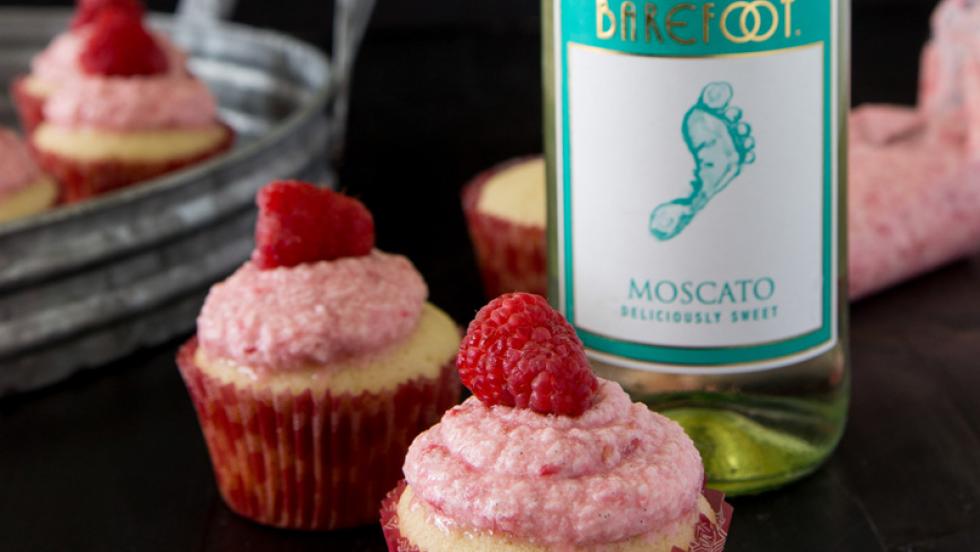 Makes 24 cupcakes. Enjoy!
Mar 4, 2016